Jim Cherry Memorial Planetarium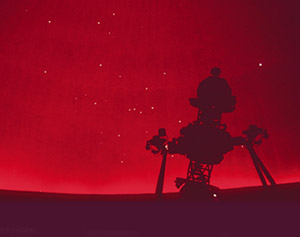 The Jim Cherry Memorial Planetarium at Fernbank Science Center offers a unique opportunity to learn about the night sky. The 500-seat theater, equipped with a 70-foot dome, a Mark V Zeiss star projector, and over 100 special effects projectors, is one of the largest planetariums in the United States and is the only major planetarium owned and operated by a public school system. In addition to the educational programs for schools, public programs are offered on a regular basis.
Please click here for our shows and schedules page.

Facilities: Forest | Exhibit Hall | Compost Site | Planetarium | Observatory | Library | Meteorology | AEL