2015 Elementary Science Olympiad Tournament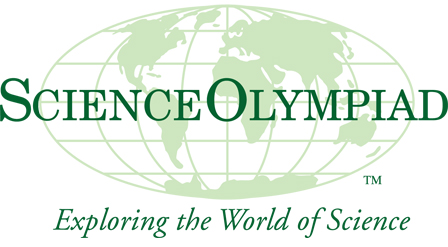 Show off your Science Skills!
DESCRIPTION: This is an excellent activity for kids who like science. Students in grades 3-5 challenge themselves to complete a variety of science activities involving tests of knowledge and measurement skills. The day begins with a parade for all participants, and winners get medals. Our tournament is a Regional Qualifier – top teams will advance to STATE!
TOURNAMENT:
DeKalb Elementary Science Olympiad Tournament
Druid Hills Middle School
Saturday, March 28, 2015
8 am -12:30 pm
EVENTS: We have a total of 23 events for 2015, many of them brand new. All events are taken from the 6th Edition Elementary Science Olympiad manual (2010), but some events have DeKalb County modifications. Teams will receive a complete set of the events (including modifications) after registering and attending one of the Kick Off meetings described below. Here are a few of the events for this year:
| | | |
| --- | --- | --- |
| Disease Detectives | ~ | Identify health risks and hunt down germs |
| Mystery Architecture | ~ | Use our grab-bag of materials to build your tower |
| Paddle Boats | ~ | Build a boat and make some waves in the race |
PARTICIPATION: This event is open to elementary students attending school in DeKalb County, GA. All students must participate as a member of a team, typically school-based. DeKalb County public schools receive priority for registration, participate free of charge, and may bring two separate teams (up to 30 students total). As space allows, private or home school groups may participate with a single team (no more than 15 students) for a $25 registration fee – contact the Tournament Coordinator directly to see if space is available. Pre-registration is required for all teams, and events are offered on a space-available basis. We are a Regional Qualifier for the State Tournament to be held in May, 2015.
Kick-Off Meeting: All teams should send a representative to one of the Kick-Off Meetings at Fernbank Science Center. (All meetings are identical.) Teams will receive their manual and official 2015 Event Packet at the Kick Off; we will not distribute these by courier this year.
Kick Off #1: Thursday, 12-18-2014, 6 pm FSC Classroom 2

Kick Off #2: Thursday, 01-08-2015, 6 pm FSC Classroom 2

Kick Off #3: Thursday, 01-22-2015, 6 pm FSC Classroom 2
PRACTICE OPPORTUNITIES: Fernbank Science Center offers several free Saturday Sessions to help practice certain events or help students make one of the required items to bring to the tournament. The sessions are limited to pre-registered teams. The Tournament Coordinator will send your school directions for signing up once you register for the tournament. Saturday Sessions take place at Fernbank Science Center. At least one adult (either a teacher or parent) must accompany team members who participate at the session.
QUESTIONS?
Michael Dowling
Fernbank Science Center
678-874-7102 (Fernbank Reception Desk)
678-874-7158 (Voice mail only)
Michael_F_Dowling@DekalbSchoolsGA.org