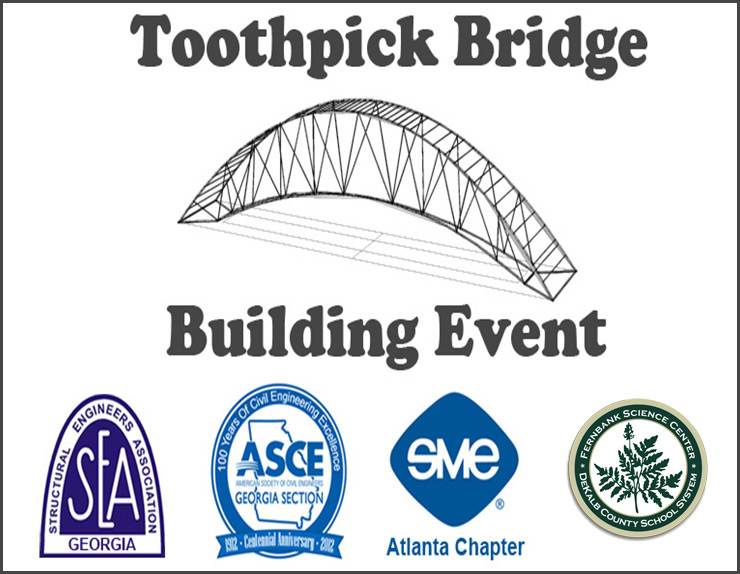 Saturday February 23, 2013
1:00 - 3:00 PM
GOAL:  To design and build a bridge type structure in one of two categories: Toothpick Category and Open-Materials Category.  After entrants have designed and built their bridges, the event provides a convenient, fun-filled place to test them and see how well they work.

ENTRANTS:   Open To All.  Students, parents, sponsoring engineers, and teachers are welcome to submit bridges!  Each entrant will receive a certificate with the results of the bridge test, an event T-shirt, and other interesting stuff.  We hope that this event will introduce students to careers in engineering.

ADMISSION:  FREE to all.
For more information please visit http://chapters.sme.org/061/bridge.htm