Hours of Operation

Exhibit Hall
Mon-Wed 10 AM- 5 PM
Thurs-Fri 10 AM - 9 PM
Sat 10 AM - 5 PM
Planetarium
Click here for the schedule
Observatory
Thurs & Fri 9:00 - 10:30 PM (weather permitting)
Library
Mon - Sat 10 AM - 5 PM

FSC is closed on Sunday
Welcome to Fernbank Science Center...where science truly becomes an adventure! Please visit today and experience the exhibit hall, planetarium, observatory, outdoor gardens and library. Most activities are free and family friendly! Please look around our pages to see what is available.
Fernbank Science Center will be closed Saturday 7/25/15 due to a water main break in the area. The center will reopen on Monday 7/27/15 with normal hours.
Do you have a question or a suggestion?
EXHIBITS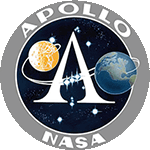 Apollo 6